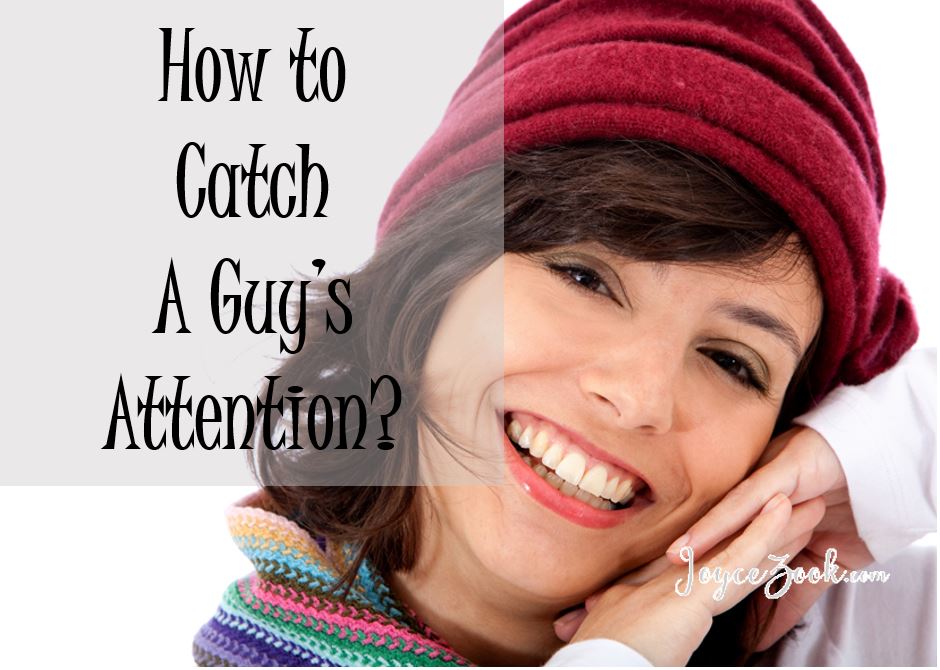 How to Catch a Guy's
IHow do you catch a guy's attention? SMILE. It is one of the most attractive features we have. Even if our bodies don't look like we want them to, our smile is beautiful and can make a man want to spend time with us.
We know men will look at our boobs or lack thereof, but after that, they want to see a smile. A smile says we are approachable, friendly, would enjoy talking, and spending time with them. Guys can overlook other aspects of our bodies if we have a great smile and have found genuine happiness or godly joy.
"A beautiful smile is one of the things most men notice first in a woman. A smiling woman is considered to be much more attractive and approachable. She sends the signal of happiness and optimism. Thus, it's much easier to start a conversation with a smiling woman." ~ Amerikanki Lifestyle
Smiling Not's Always Easy
When I asked my husband what he wanted from me as his wife, he said, "Happy, healthy, and rested." That hurt because it meant that I wasn't happy very often. I don't know about you, but I've fought to stay in a positive mood and not always succeeded. I have worked for years to smile and feel good about myself and my life.
Fears and anxieties plagued me and hindered my positive outlook. Painful memories attempted to destroy my joy. I desperately wanted to overcome my bad thought patterns and negative self-talk.
Have You Lost Your Smile?
To have marriage success, we need to give our best. And it's tough to do that when fears, anxieties and negative thoughts plague us. We get angry, depressed, or upset. If my thoughts race out of control, I claim these promises to help me control them. Confronting our thoughts with the truth of God's Word, we find the power to master them. Then we can move forward with our lives instead of remaining stuck where we are and discover our real smile.
Find Your Smile:
Identify your fear, face it and turn it over to God.
For God has not given us the spirit of fear and timidity, but of power, love, and self-discipline. ~2 Timothy 1:7
Remember you are not alone, God is with you and will answer your prayers.
In my distress, I prayed to the Lord, and the Lord answered me and set me free. The Lord is for me so I will have no fear. ~Psalm 118:5-6
Stop trying to take responsibility for situations you can't control. Give them to God instead.
Give all your worries and cares to God, for He cares for you. ~1 Peter 5:7
Trust God to carry you through each situation. He always holds your best interest in His mind.
And I am convinced that nothing can ever separate us from God's love…neither our fears for today nor our worries about tomorrow. ~Romans 8:38
Practice Smiling
Smile−It seems as if I get one negative thought pattern corralled when another one jumps on board and I lose my smile. Then I have to repeat the process and attack the next set of thoughts with the truth of God's word and find I can smile again.
Repeating this process over and over again until finding happy smiles become the norm. Each time negative thoughts attack us, it becomes a little easier to catch the disturbing fears and take control of them.
Smile, it's contagious.


Register for the FREE Webinar
Click on the title below!