by Peggy Tesdahl
Come on everybody. Over here. No – over here. I've found it! Oh yeah, this really is the best one ever.
I put the house to bed; turned off lights, and checked doors. I tried to remember to remember if I'd unplugged this or that. When I reached the tree to turn off its lights, there seemed to be a quiet invitation in my heart to just Be still.
You know how it looks when the tree-lights are the only lights on in the house. All white or multicolored, they throw a dazzle and sparkle each ornament around them. When you are tired, don't wear your glasses, and your mind drifts off to tomorrows To Do lists, those colors seem to twinkle as they stand alone. But when they melt together they give you a Hallmark Moment. It doesn't matter how special the moment it can't match an instant spent with God.
Christmas Rainbow
He gave me a Christmas Rainbow; a garland wrapped around and through my tree. I tasted my salty tears, each one becoming a prism that multiplied the beauty of that soft rainbow.
When I lifted and turned my head, I noticed a bough about grandson-high from the floor. It bent down fully loaded with ornaments and colored balls. It looked to me like it bowed to the King. When was the last time I had bowed to the King of Kings?
Through His Eyes
I continued to abide in His presence and He reminded me of what He considered important this night. No matter how or where the decorations were hung, each one was placed with such joy and love and added to the many sights and sounds of family teamwork. This was indeed a perfect tree, 'the best one ever.'
God allowed me to see this tree through His eyes. He reminded me that each of His children was created to His perfection, for His purpose, and He considers all of us to be His 'best ever.'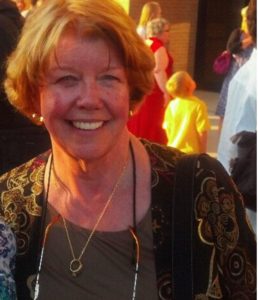 My good friend, Peggy Tesdahl, shares how God touched her heart while she looked at the lights on her Christmas tree. You will see your own tree lights differently from now on and with a renewed sense of God's love for you. Follow Peggy Tesdahl on Facebook.