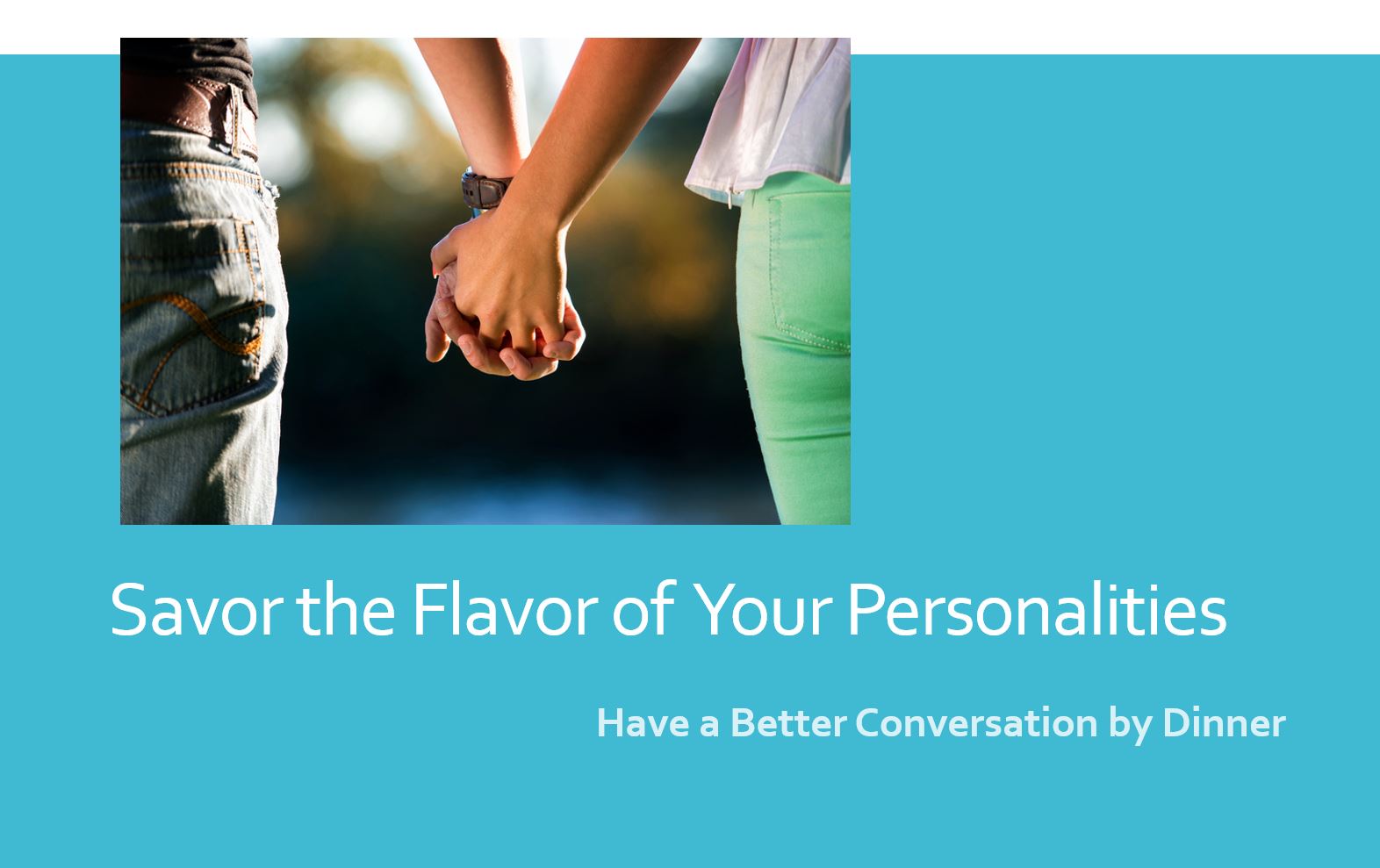 According to the Gottman's 68% of our marriage difficulties are due to personality conflicts.
Do You:
Say he doesn't understand or listen to me?
Argue about finding time for what you want to do?
Feel like you are always fighting about who is right? (This was us!)
When you know the basic parts of your personalities it becomes easier to:
Understand why he says things and acts the way he does
Find ways you can have a better conversation at dinner
Create a more loving and intimate relationship
Honor your own personality
Savor the Flavor of your Personalities and have a better conversation by dinner. 
Watch the video!
https://www.youtube.com/watch?v=7Ja4muxdYR8